October 10, 2005
Behind the scenes: Flash Pro 8
A great behind the scenes look at shipping Flash Professional 8 has been posted in Flash video. The energy and approach you can see here is very much the same across Dreamweaver and the whole Studio 8 team -- the product teams did an incredible job working closely with the community from start to finish and have produced the best release we've ever done of Studio.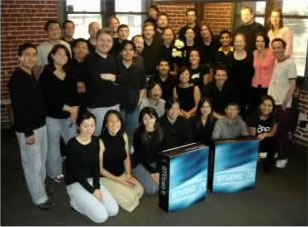 10 Oct 05 09:11 AM
Comments
Chris Charlton says:
Comments on this entry are now closed
You can of course make comments in your own blog, and Trackback continues to be available to reference your post here.